"HURRY SPRING!"
Seems like many parts of the country are having winter weather - WI has more snow on the ground now than December and January. Guess that leaves more time for those repair projects to be finished before the cars get back on the road…
Many car events are being rescheduled to later in the year, so double check websites for current information. We are scheduled to race in July at Road America and have entered a new BN1 restoration in the street car concours. Hard to imagine searching for shade in the extreme heat like last year …
If you left your top down all winter, maybe start to raise it up so you are ready for that first spring ride which might be chilly and later this year!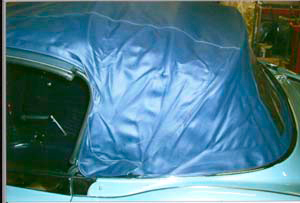 The wrinkled top - don't let this happen!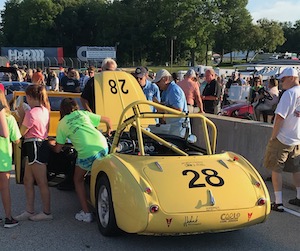 After a hot day of racing, Jeff Johnk at the race car concours shows off his engine room.